During World War II, most of the U.S. Army Air Corps (now Air Force) was based in England where it developed a large system of airbases. Most bases were closed after the war, but the emergence of the Cold War justified the return of thousands of American airmen and their families to pleasant England. These bases and airmen remain today, ready to repel Soviet tank armies and their Warsaw Pact allies should they invade West Germany and push across the Rhine. Of course the Soviets disappeared a decade ago, and most Warsaw Pact nations have joined NATO, but our Air Force stands ready anyway.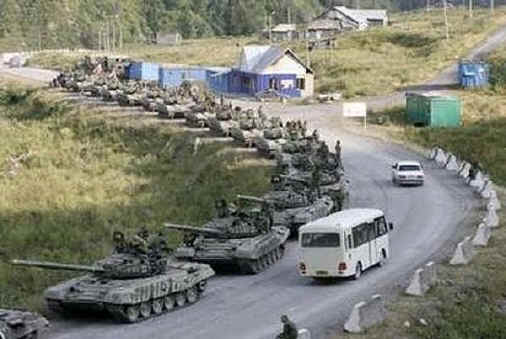 Air Force Generals pretend the Cold War never ended, and spend over a billion dollars each year to maintain several airbases in England. Most activity is hidden from Congress and the American press since USAF bases in England use a Royal Air Force (RAF) name. The two large American airbases are at RAF Lakenheath and RAF Mildenhall, but USAF units at other airbases remain out of sight. As G2mil noted in another article: Vacate RAF Lakenheath, the 48th Fighter Wing based there should move to the USA for several reasons: 1) the USAF must close several fighter bases as its fighter force is halved; 2) it costs much more to keep a wing in England; 3) Lakenheath is far from areas of conflict; 4) training areas are so limited that its pilots fly to the USA to train; 5) spending federal dollars in England benefits the English and provides local jobs, something Americans need; 6) the Russians aren't coming.
If Lakenheath were vacated, the USAF would still have its large RAF Mildenhall base in England to support strategic mobility and reconnaissance needs. In addition, there is no need for USAF squadrons at several smaller airbases, which are part of the USAF 501st Combat Support Wing, populated by 893 active duty airmen, 2635 civilian personnel, with no assigned aircraft or operational units to support.
USAF 501st Combat Wing Organization

421st Air Base Group, Royal Air Force Menwith Hill, UK
421st Air Base Squadron
421st Civil Engineer Squadron
421st Security Forces Squadron

422nd Air Base Group, Headquartered at Royal Air Force Croughton, UK
422nd Air Base Squadron
Operating Location Bravo - 422nd ABS, Blenheim Crescent, London, UK
422nd Civil Engineer Squadron
422nd Communications Squadron
422nd Security Forces Squadron
420th Air Base Squadron, Royal Air Force Fairford, UK
420th Munitions Squadron, Royal Air Force Welford, UK

423rd Air Base Group, Headquartered at Royal Air Force Alconbury, UK
423rd Force Support Squadron
423rd Communications Squadron
Operating Location Bravo - 423rd CS, Royal Air Force Molesworth, UK
423rd Civil Engineer Squadron
423rd Security Forces Squadron
423rd Medical Squadron, Royal Air Force Upwood, UK
426th Air Base Squadron, Stavanger, Norway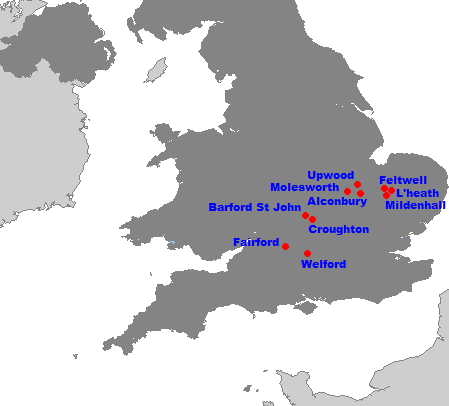 These are base support squadrons for bases whose aircraft left years ago. This is a great deal for the RAF, having the USAF help operate its bases and employ British citizens. The only plausible "activity" is the Joint International Operations Center Europe Analytic Center, Intelligence Fusion Centre at the Joint Warfare Centre. This is a Cold War relic that remains as a NATO jobs program. The U.S. European Command in Germany has ample resources to coordinate intelligence without help from a hundred airmen and several hundred Englishmen in the remote English countryside. An antiquated NATO "switchboard" system remains, to provide secure lines from England should the Soviets push across the Rhine. Even if the "Russian Bear" suddenly reappeared and insanely attacked westward, it would have to push through Belarus and bog down in Poland even before encountering the superior German Army.
If the purpose of these unnecessary "activities" is to support NATO cohesion, one might ask how many European military personnel are based in the USA, and how many billions of dollars our NATO allies spend on facilities in the USA? The USA faces threats too! The English do not have communist Cuba offshore and Mexican drug lords near their borders. How many English airmen are in Texas to help defend their NATO ally? The answer is none, with no NATO spending in the USA, employing no U.S. citizens. Shouldn't our allies spend millions of dollars a year and employ thousands of Americans to maintain a NATO "Joint International Operations Center America, Analytic Center, Intelligence Fusion Centre" in Florida?
Most Congressmen would be shocked at the hollow USAF base network hidden in England. Some light was recently shed when the USAF requested funding for a new elementary school at RAF Alconbury. When Congressmen asked why we have airmen there, the proposal was deferred. Concentrating all USAF activities in England at RAF Mildenhall is cost effective. The USAF can justify the assignment of a few dozen Americans at other RAF bases, but they don't need a complete American base support complex to live. They can commute from Mildenhall, or survive off-base amongst the English heathen and visit Mildenhall for special needs.
Closing these outdated bases is not a new idea. The last Pentagon review of our overseas base structure was in 2005, as Secretary of Defense Donald Rumsfeld attempted to pry our military out of its Cold war base posture. That commission recommended modest realignments, including the closure of USAF activities at RAF Alconbury, Upwood, and Molesworth. President Bush endorsed the commission's recommendations, yet USAF Generals delayed action until the Bush administration left office.
This common sense proposal faces great resistance because these are some of the USAF General's favorites bases. They are located in safe, beautiful rural England, and the locals speak English! They provide wonderful vacation spots, and are favorite destinations for "inspection tours." Thousands of American military retirees live near these bases to utilize free medical care and recreational facilities. They will scream, but USA should not spend millions of dollars on unneeded bases because they chose to retire outside the USA. And yes, close the USAF resort in Norway, posing as a useful airbase. The UK government will be upset, since it is slashing military spending, and already spends half as much per citizen on defense than the USA. They will argue that these bases are vital to NATO, so long as the USAF pays the bill.
Generals will describe the closure of these bases as drastic, even though the 501st Combat Support Wing with 893 active duty airmen and 2635 civilian personnel are a small fraction of total manpower for the U.S. Air Force Europe, which has 30,963 active duty airmen and 6,250 civilian personnel. Closing these bases cost nothing since they are RAF bases, and will remain open, with fewer British jobs. RAF Mildenhall can remain as a strategic American/NATO military base and support base for American military personnel in England, but the USAF can save a half billion dollars annually by closing activities at all other RAF bases.
Carlton Meyer editorG2mil@Gmail.com
©2011 www.G2mil.com
May 2016 Update - $400 million of a new base in England?
"allegations that inaccurate or misleading information was intentionally conveyed to Congress in connection to the selection of RAF Croughton, as the location for a Joint Intelligence Analysis Complex (JIAC)." RAF Croughton is a base about 70 miles northwest of London that acts as a U.S. Air Force communications station. The Defense Department and intelligence community want to locate their proposed intelligence center for analysis at that base."
Mar 2012 Update - Mindless Expansion
The semi-secret NSA/USAF facility at RAF Menwith Hill is expanding from 1800 to 2500 civilians by 2015. This is part of senseless eavesdropping similar to looking for a needle in a haystack. Furthermore, there is no reason most of the haystack "analysis" can't be done in the USA via a secure intranet connection.
Oct 2012 Update - Minor Success
US military to return RAF Upwood Clinic to UK
Stars and Stripes

Published: October 11, 2012

The U.S. military plans to shutter and return the Royal Air Force Upwood Clinic in the United Kingdom to the host nation by the end of the year, Defense Department officials have announced. The move, part of U.S European Command's efforts to remove non-enduring sites, bases and installations from its real-property inventory, is expected to save about $554,000 in annual operations and maintenance costs, officials said.

The 57 U.S. personnel and four host nation employees at the site will be offered the opportunity to relocate to the RAF Alconbury Clinic, about eight miles away, a DOD release said. Upwood's family practice clinic provides routine medical and dental care to personnel stationed at RAFs Molesworth, Alconbury and Upwood, according to an Air Force fact sheet. The clinic's return to the host nation will have no impact on military operations in Europe, according to the DOD release.